Brent, I'm not sure if the current MJLJ will suffice but I've recently done my first DLIDFIS (deep breath...Dual Leading Ignitor Direct Fire Ignition System...phew) on a rotary motor that's outfitted to another of my corolla projects.
My setup uses the following:
-factory distributor (not the CAS type) for the Leading & Trailing triggers (both ignitors on the dist are gutted and wires soldered in for direct connection triggering)
-3 of the 4 connector GM HEI type ignitors mounted to a grounded plate
-3 separate coils (2 for the 2 separate leads - 3 if it's a 3 rotor setup, etc...- then 1 for the trailing which is connected to the fact. dist.)
I've attached a couple of pics to better illustrate all my yammering on the wiring and the gutted ignitors.
I was just wondering if a unit could be designed that would be a single enclosure. Maybe it would be something like a combination of the up and coming Megajolt COP and the Distributor triggered versions combined.
Here's how it looks in my engine bay: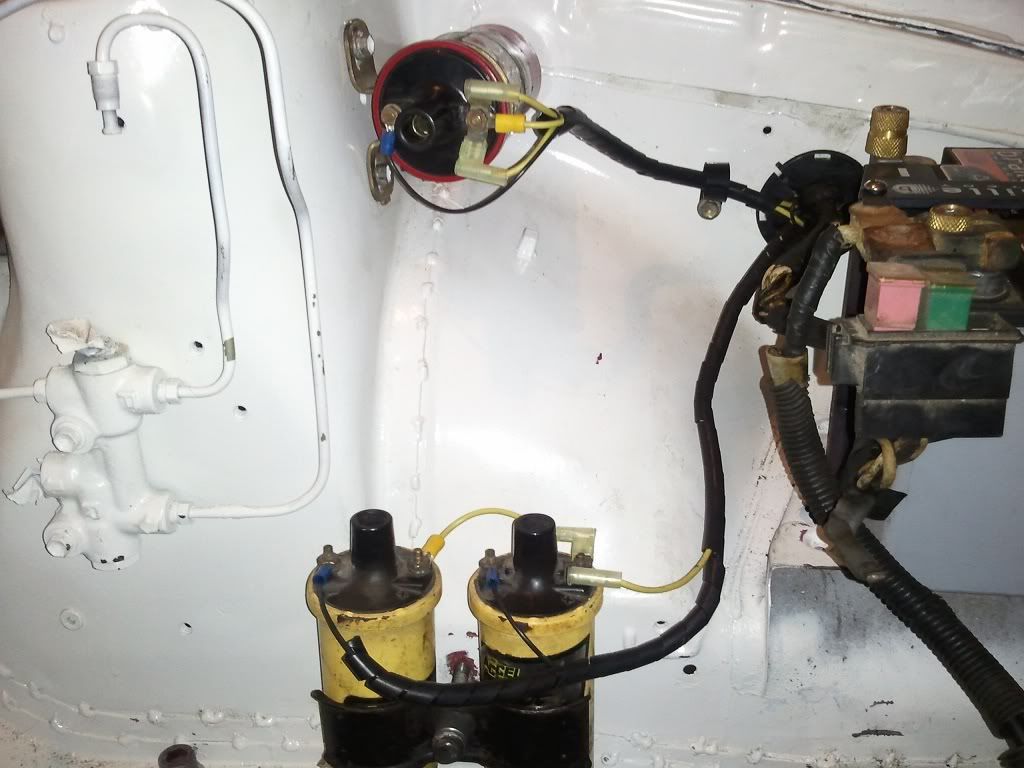 I made it a point to keep it as clean as I could envision it but I thought maybe if it were in an easier "package" AND possibly programmable it would be quite cool especially in the rx7 / rotary motor community.