Hereís my car : í72 Datsun 240z with 2.8L L28 engine coming from a 280zx.
I'm converting it to Megajolt this winter during snow (& salt) season.
I've tried to be exhaustive with my presentation.
Only big advice I've got: Get good crimping tools! You must invest in one pair of pliers at least. I've got 3: one for moley pins, 2 for regular flat pins.
I would discourage anybody who would intent this process with regular pliers.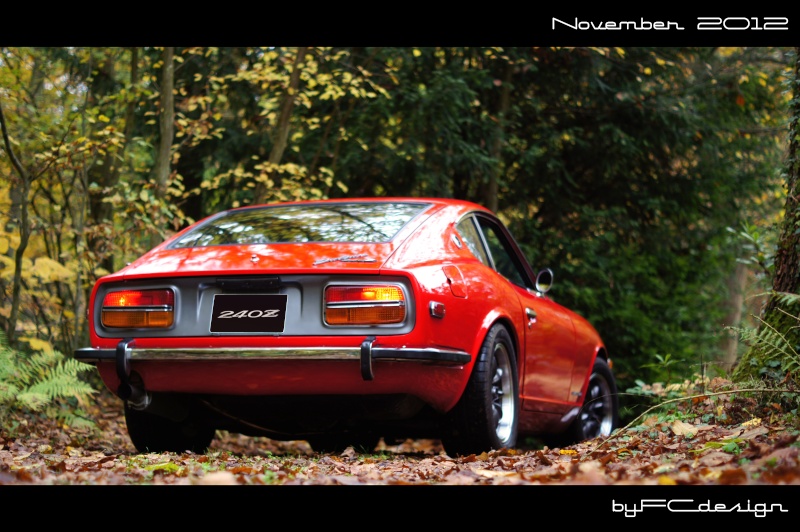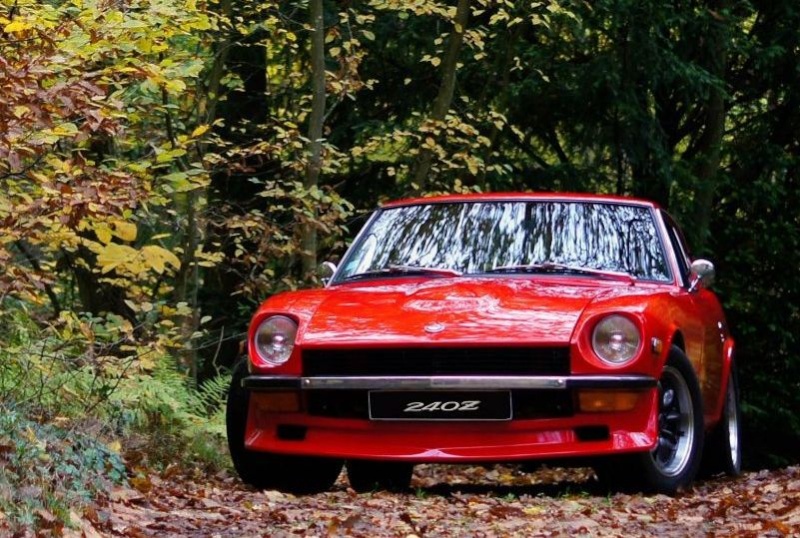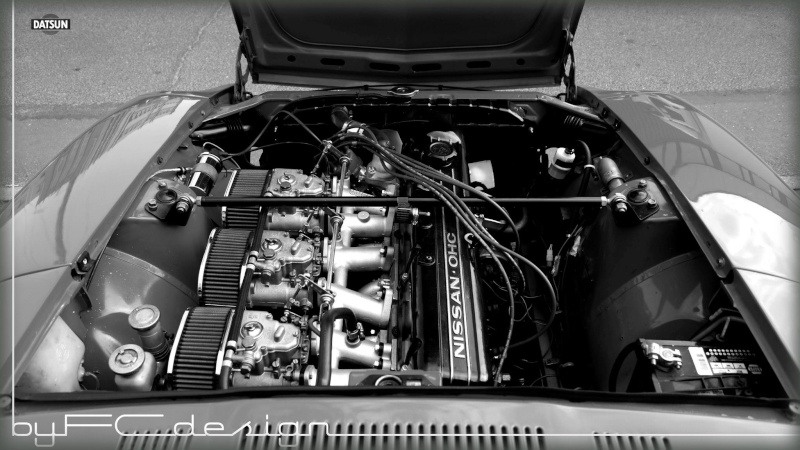 Thereíre a lot of stuffs made on the engine:
- Head milled, ported, polished, unshrouded, combustion chambers CCíed, new valve seats, Dual lub systems (internal in cam + spray bar)
- Cam with asymmetrical profile from Rebello Racing with adequate springs, rockers, etc.
- Bottom end is new also with new pistons, rings, bearings, etc. Compression ratio is around 9.0:1 / 9.5:1.
- 3x Weber 40DCOE with ported intake. Each runner is linked with the others with a canal to balance pressure between them.
- 6-2-1 exhaust header + 2,5Ē exhaust
- Soon to disappear Mallory Unilite distributor
Iím in process of converting the car. Wiring is almost done, I now need to focus on mechanical installation.
Iíve chosen to run MJLJ with TPS option but I donít exclude to convert it to MAP later.
For TPS, Iíve picked one up from a BMW 323ti (E36). The TPS is not having any spring loaded control, its shape for the shaft is easy to reproduce (a round Ý8mm shape with one flat) & it is easy to get at any junkyard. Only concern would be that it is not water tight. I got it in Europe for 15Ä with the entire throttle body (people get rid of it for better 325i unit)
I also got the one from Autosportlabs webshop but it is big, spring loaded with complex shaft print, so I wonít use it after all.
Regarding install, Iíve installed MJLJ box on the sidekick panel on passenger side with a relay support + fuses.
Iíve made a wiring diagram based on info from the ďhow toĒ section. Only difference is the way I expect to power up the EDIS coils. Iím going to plug the +12V source from the coil + side since my tach is triggered this way.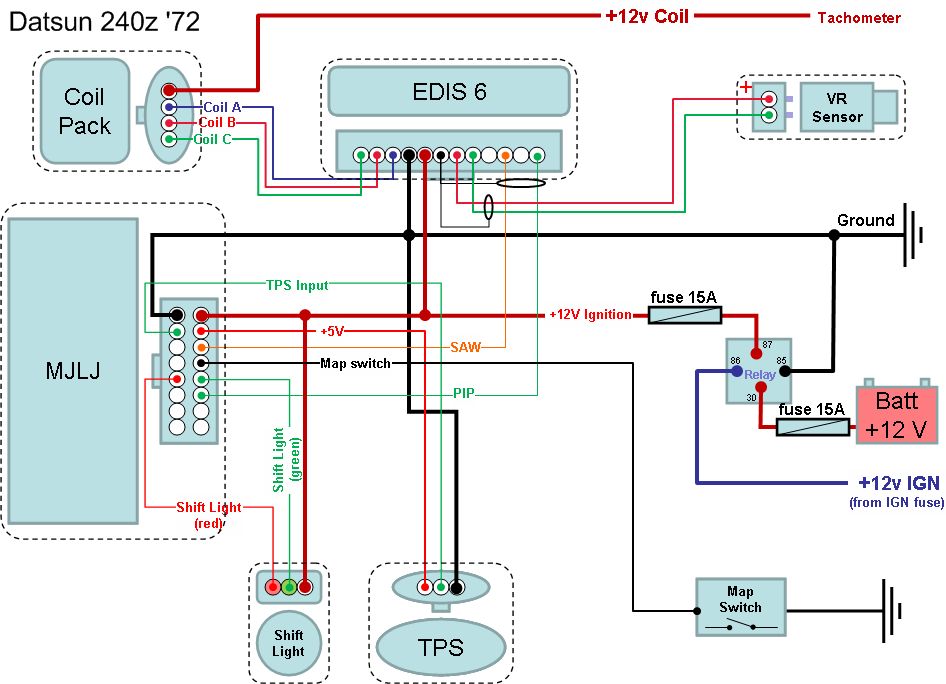 All wires are crimped with proper tools. When wires needed to be connected together; Iíve twisted them together, soldered them & protected them with shrink tubes.
Wires are all protected with high temp hoses under the hood.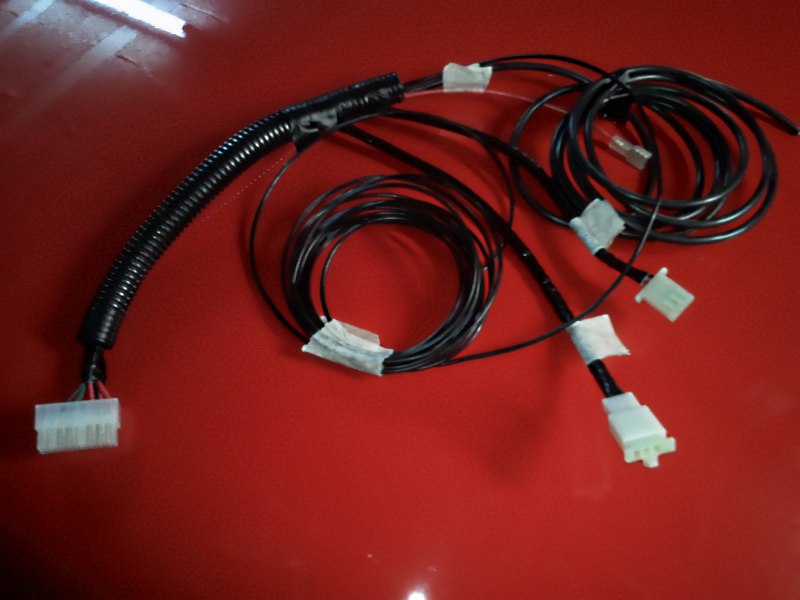 For VR sensor, Iíve made a CAD model of the front of the engine to design a support. Support, in aluminum, is made with a CNC machine. Iíve taken into consideration some margin for adjustability.
The drawback from the support is I need to ditch the stock fan & go with e-fan instead. I wanted to do it anyway so I did not botherÖ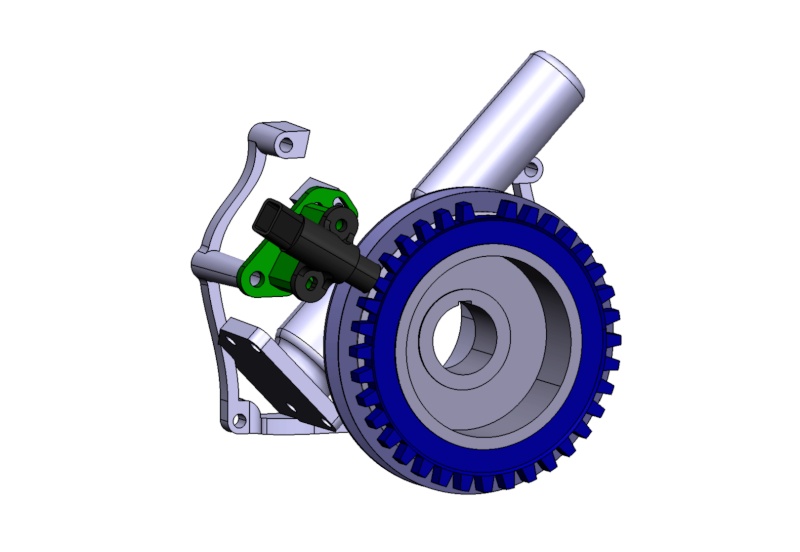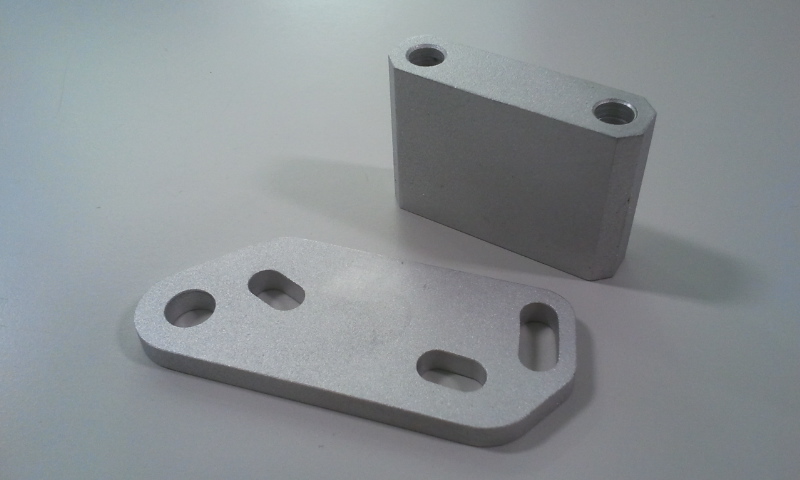 36-1 wheel is coming from the EDIS car donor. Crank damper has been machined to be slightly smaller than the wheel. I cannot feel any play but wheel can rotate freely around the pulley.
The plan is to install the VR sensor, get the wheel in front of it accordingly, get a mark done & spot weld the wheel in place (hopefully the weld will not hurt the rubber, Iíll be careful about that).
EDIS coils have some rubber pads installed to avoid vibrations. Pads also raise the coils allowing me to get it install on a flat surface without any specific support. Pads are male/male type with Ý20 OD. I had to make a thread on each Coil support hole to make pads fit.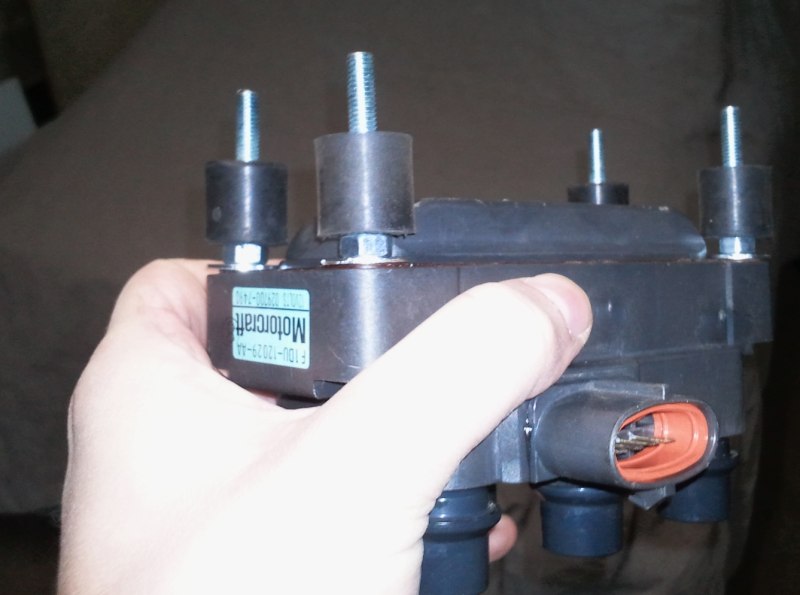 TPS will be mounted on carbs rod linkage instead on carb shaft. My DCOE are the old style, thereís no hole on housing to install easily a support for TPS.
Drawback with the way I expect to install TPS is that I wonít have 90į angle between idle & WOT but around 45-60į. Hopefully TPS resolution / sensitivity will be sufficient.
The support will be a very simple steel plate design bent, nothing really fancy. Still need to design it and make it.
To finish the first post, here's how my install looks like for now (or almost, wires have been setup, I don't see anything anymore from the driver side)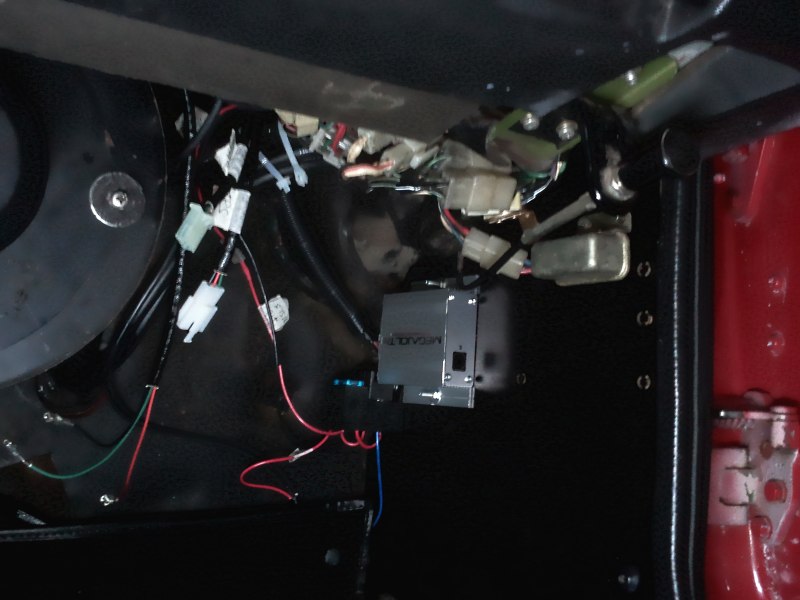 The next steps would be to try the new support, check 36-1 wheel position, get the wiring finished under the hood and install EDIS components.